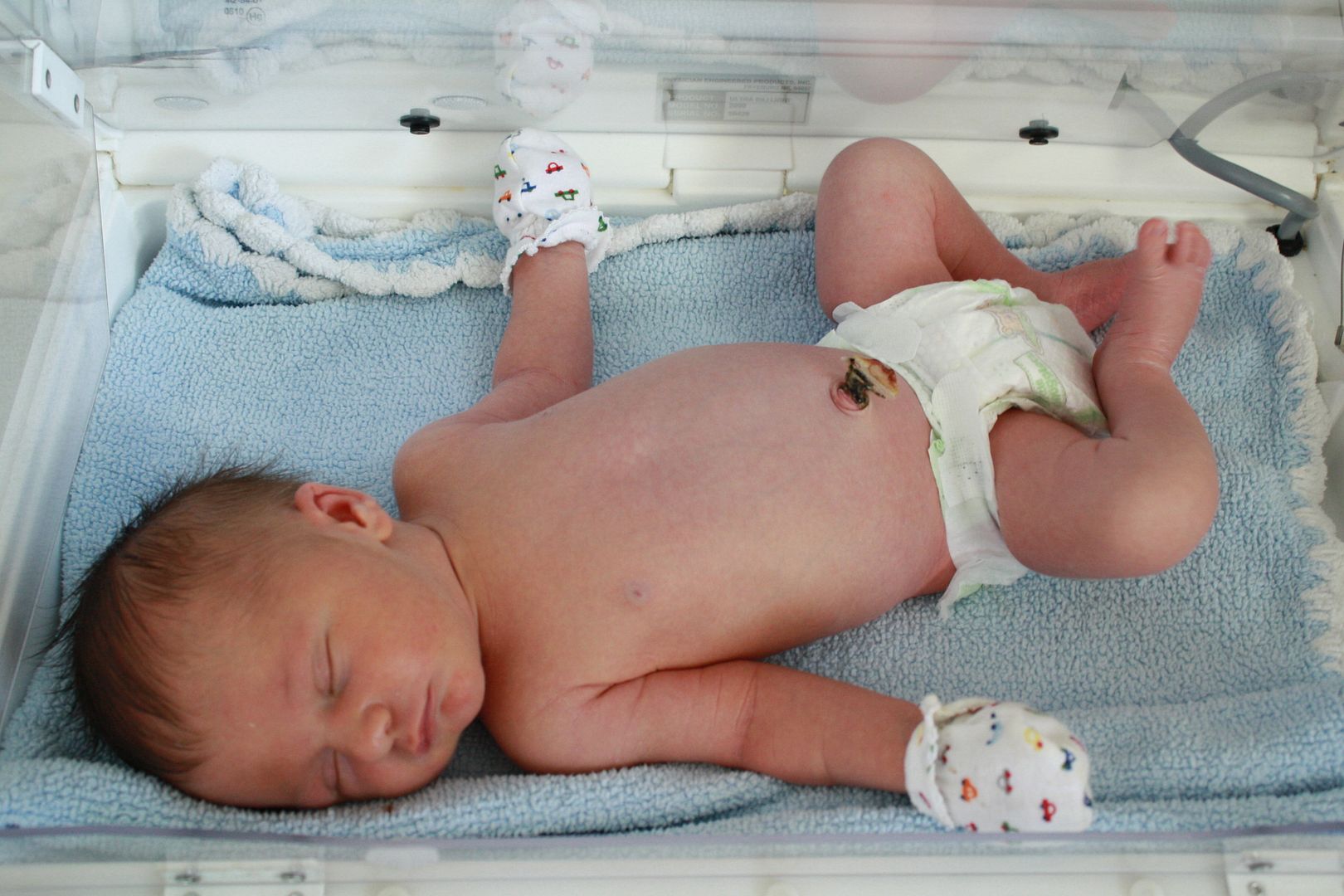 Banks is tan.
A little too tan I guess.
He's been sleeping in a suitcase with special lights in it to help with his jaundice. He's doing a lot better today and will be back in his crib by tomorrow. I love how he barely even fits in there. He wouldn't if he tried to stretch his legs out. I guess I make'em big. Mom always said, "go big, or go home."

We've been having so much fun with this little guy. Last night when I was up feeding him I was so happy to be doing just that. Even though I was tired, I can honestly say I wasn't wishing I was in my bed. At one point I was burping him and he held his head up and just stared at me for a good 2 minutes. Pretty sweet.

I love this Mom thing.