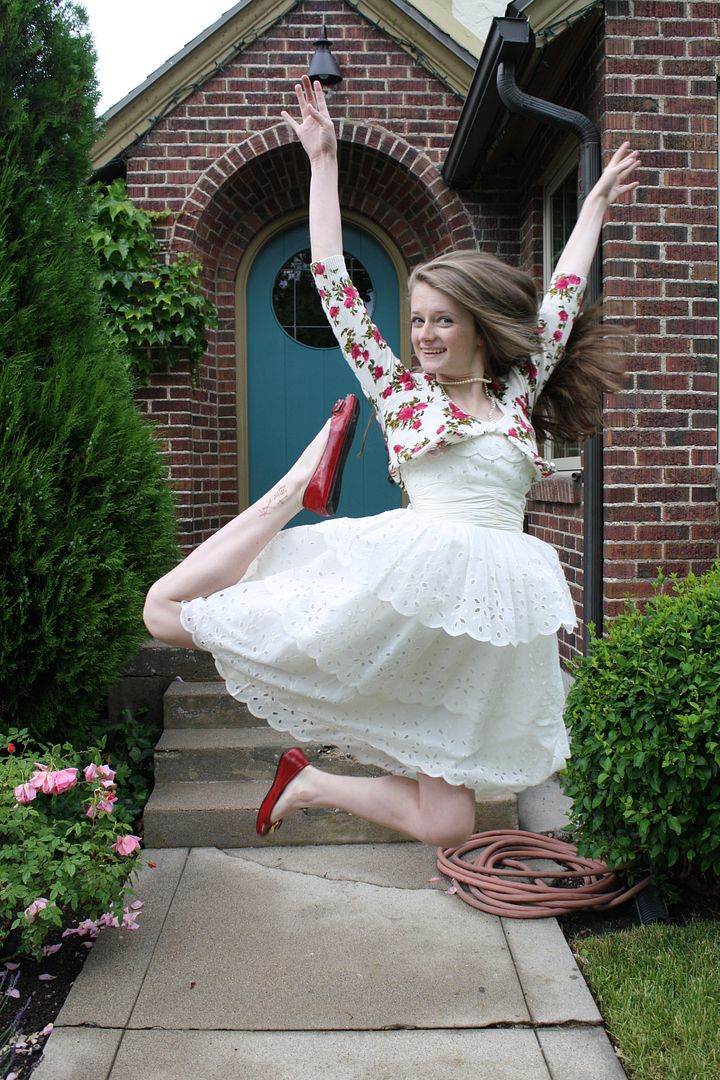 This is my littlest sister, Liz.
She has a good reason to be so happy. She just graduated from Middle School and will be entering "the jungle" also known as High School. This was her graduation outfit and it is pretty fantastic. Every piece she is wearing is from an older sister. I contributed the shoes, Rosie the dress, Hailey the cardigan, and Sam the lacey under shirt top. She has been richly blessed when it comes to hand me downs. I promised my Mom I would take some photos of her today while we were up in SL to pay tribute to the outfit of all outfits.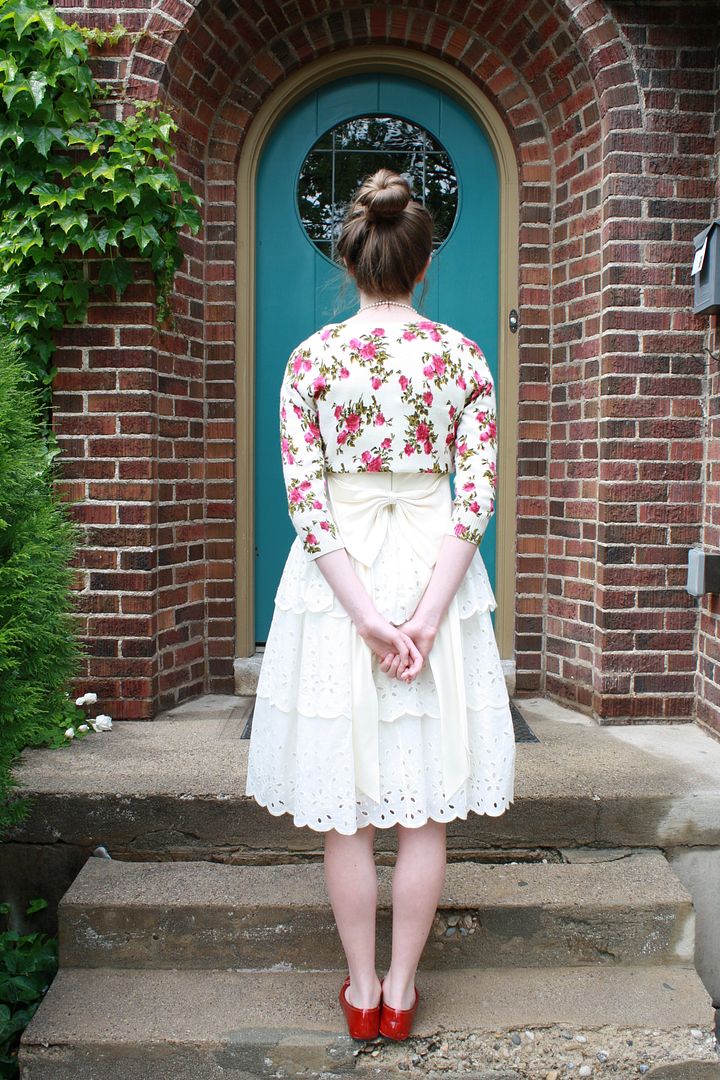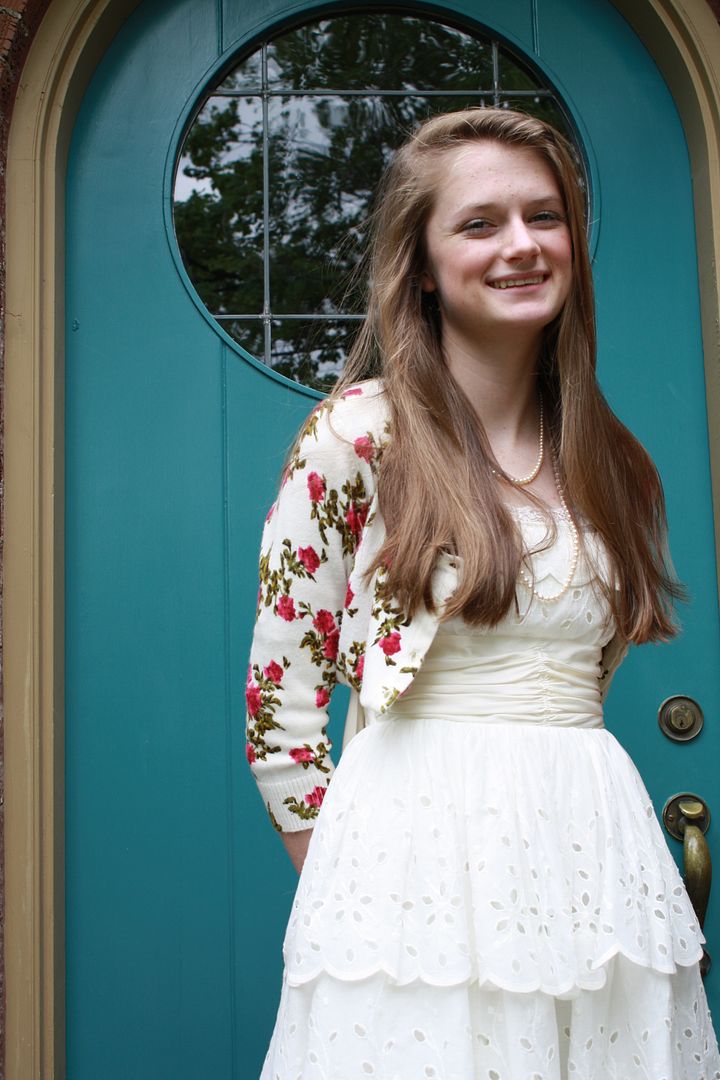 Liz is pretty great you see. She basically rocked Middle School. She was Valedictorian, she spoke at graduation, had one of the lead roles in the school play, and basically won every award that was out there to be had. She makes the rest of us look like rookies. Dang, I wish I were that cool when I was in Middle School... but I wasn't. She was also 1 of 3 other girls to make the High School Dance Company as a freshman.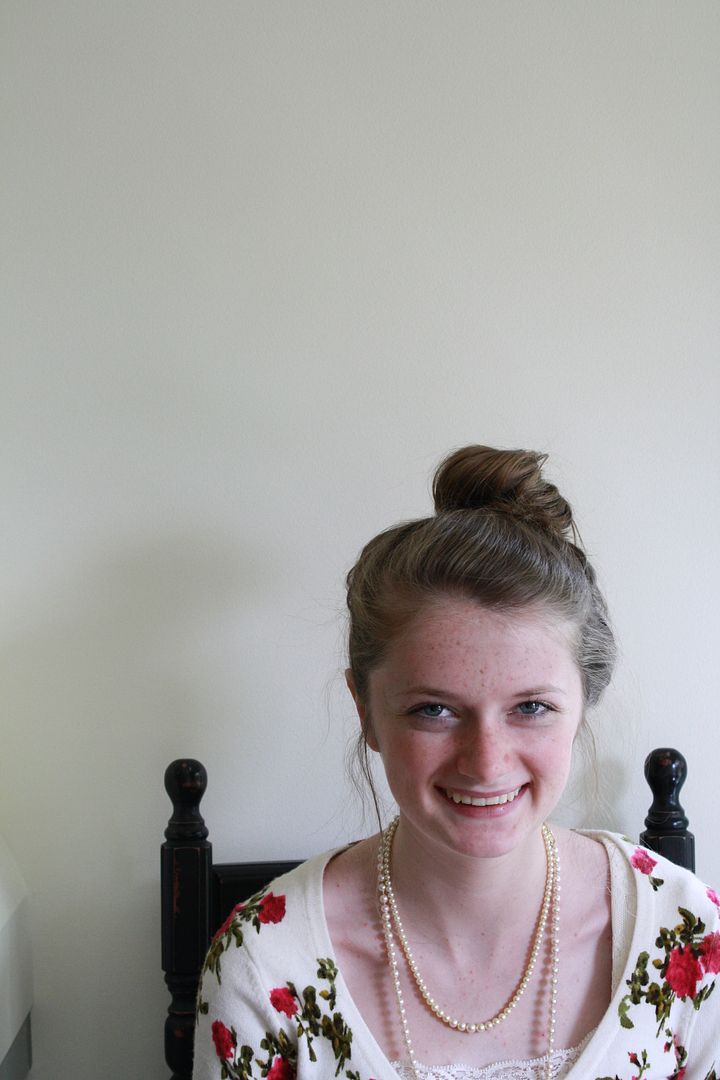 Good work Liz.
You've out done us all, brat nut.